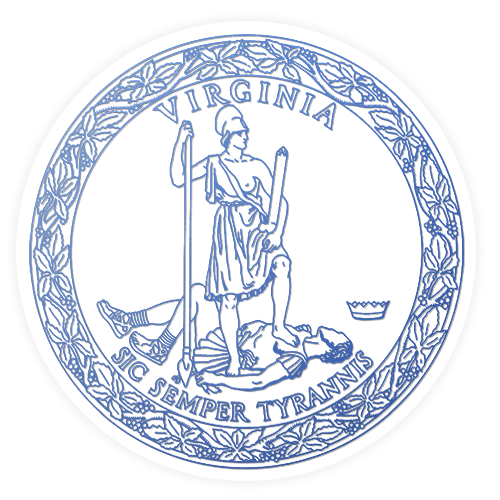 Commonwealth of Virginia
Office of Lieutenant Governor Justin Fairfax
Lt. Governor Fairfax to Serve in Leadership Role for National Lieutenant Governors Association
Virginia's Lieutenant Governor Justin Fairfax has been selected to serve in a leadership position on the National Lieutenant Governors Association (NLGA) Executive Committee.
NLGA is the professional association for the second-highest ranking officials in all 50 states and the U.S. territories.
Lt. Governor Fairfax will serve as the At-Large South Member on the NLGA Executive Committee. "The lieutenant governor was chosen and confirmed to this bi-partisan position by his peers from across the nation," said NLGA Executive Director Julia Hurst.
"As a NLGA leader, Lt. Governor Fairfax will work with his colleagues to promote shared priorities and to find and foster multi-state solutions to mutual problems," said Hurst.
Lt. Governor Fairfax will highlight the important work of the NLGA. "Virginia and its residents benefit from the cooperative efforts of the nation's lieutenant governors, through NLGA, to influence the national dialogue regarding areas of common ground and shared concern."
"I am honored to be the At-Large South Member on the Executive Committee of the National Lieutenant Governors Association. I plan to focus on economic opportunity and mobility and other important issues facing the Commonwealth of Virginia and the nation."
Lt. Governor Fairfax will host the November meeting for NLGA this year in Alexandria, VA.
The committee meets three times a year to chart issues and work to be pursued by the nation's officeholders first in line of gubernatorial succession. Lt. Governor Fairfax will serve as At-Large South Member until July of 2019 when he is eligible for re-appointment.
Lt. Governor Fairfax was elected to office in 2017 and was sworn in as Virginia's Lt. Governor on January 13, 2018. His duties include presiding over the Virginia Senate and serving on a number of State boards and commissions.
On May 30, Lt. Governor Fairfax broke four ties on amendments in the Virginia Senate, actions that paved the way to passage of a budget that included Medicaid expansion. Medicaid expansion became law in Virginia on June 7th and will provide affordable healthcare coverage for hundreds of thousands of Virginia residents.
Expanding Medicaid also allows Virginia to recover federal taxes already paid by Virginians that were going to support Medicaid expansion in other states. The additional federal funds now coming to Virginia will support important budget initiatives in areas such as education, public safety, health care, transportation, and environmental protection.
# # #