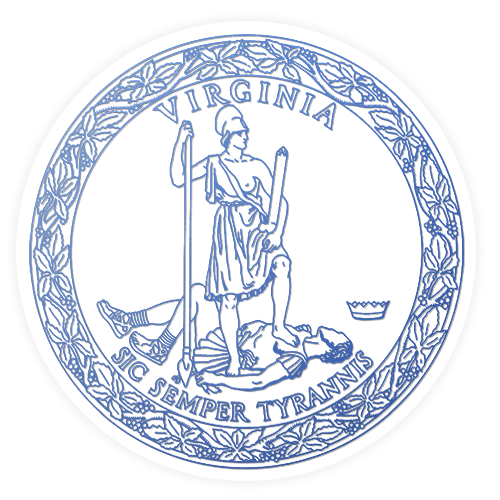 Commonwealth of Virginia
Office of Lieutenant Governor Justin Fairfax
Lt. Governor Fairfax to Focus on Evictions
On Monday, July 16 and Tuesday, July 17, Lt. Governor Justin Fairfax will convene three roundtables to hear from members of the community in Richmond and Hampton Roads to continue ongoing conversations and better assess the problem of evictions and evaluate solutions. The roundtables will include state and local agency officials, city officials, and representatives of community groups, advocacy organizations, tenants, property owners, property managers, realtors, and academia.
The Lt. Governor wants to ensure that efforts are made to cooperatively develop holistic solutions that would reduce these Virginia cities' eviction rates so that they are no longer ranked among the nation's highest.
On April 7, a front page article in The New York Times (link: https://goo.gl/4WGSwX) highlighted the problem of evictions nationwide. Data collected from 83 million eviction records demonstrated that five of the top ten cities in the country are in the Commonwealth of Virginia. They are: Richmond, Hampton, Newport News, Norfolk and Chesapeake.
Lt. Governor Fairfax is concerned about the issue of evictions as well as the related issues of economic mobility, affordable housing, stagnant wages and poverty.
Dates, times and locations are below.
Richmond Community Roundtable on Evictions
DATE: Monday, July 16, 2018
TIME 4:30PM-6:30PM
LOCATION: Peter Paul Development Center, 1708 N 22nd St, Richmond, VA
I. Opening Remarks: 4:30PM-4:35PM Lt. Governor Justin Fairfax
II. Welcome/Remarks: 4:35PM-4:40PM Mayor Levar Stoney
III. Introductions: 4:40PM-4:55PM Participants
IV. Discussion: 4:55PM-6:15PM Participants
V. Wrap-Up & Closing Remarks: 6:15PM-6:30PM Lt. Governor Justin Fairfax
ROUNDTABLE PARTICIPANTS:
Lieutenant Governor Justin Fairfax
Mayor Levar Stoney
Senator Jennifer McClellan
Delegate Lamont Bagby
Delegate Jeff Bourne
Delegate Betsy Carr
Sheriff Antionette Irving, Richmond
Pam Kestner, Virginia Department of Housing and Community Development
Father James Arsenault, St. Elizabeth Catholic Church
Laura Lafayette, Richmond Association of Realtors
Martin Wegbreit, Central Virginia Legal Aid
Kelly King Horne, Homeward
Martin Johnson, The Virginia REALTORS®
Omari Al-Qadaffi, Tenant Advocate
Andrew Clark, Home Builders Association of Virginia
Orlando Artze, Richmond Redevelopment & Housing Authority
Shadae Harris, Richmond Public Schools
Hana Yun, ACTS RVA
Lillie Estes, Tenant Advocate
Kathryn Howell, Virginia Commonwealth University
Alex Wagaman, VCU Youth Voices
Jonathan Knopf, HDAdvisors
………………………………………………
Hampton/Newport News Community Roundtable on Evictions
DATE: Tuesday, July 17, 2018
TIME: 9:30AM-11:30AM
LOCATION: Downing-Gross Cultural Arts Center, 2410 Wickham Avenue, Newport News, VA
I. Opening Remarks: 9:30AM-9:35AM Lt. Governor Justin Fairfax
II. Welcome/Remarks: 9:35AM-9:45AM Mayor McKinley Price, Mayor Donnie Tuck
III. Introductions: 9:45AM-10:00AM Participants
IV. Discussion: 10:00AM-11:15AM Participants
V. Wrap-Up and Closing Remarks: 11:15AM-11:30AM Lt. Governor Justin Fairfax
ROUNDTABLE PARTICIPANTS:
Lieutenant Governor Justin Fairfax
Mayor McKinley Price, Newport News
Mayor Donnie Tuck, Hampton
Senator Mamie Locke
Mary Bunting, City Manager of Hampton
Pam Kestner, Department of Housing and Community Development
Karen Wilds, Newport News Redevelopment and Housing Authority
Angela York, THRIVE Peninsula
Keith Cannady, Hampton Roads Planning District Commission
Martin Johnson, The Virginia REALTORS® Association
Christie Marra, Virginia Poverty Law Center
Steve Kast, United Way of the Virginia Peninsula
Ann Bane, Hampton City Schools
Major Shonda Whitfield, Newport News Sheriff's Office
Major Steven Rich, Hampton Sheriff's Office
The Reverend Doctor Gregory Howard, First Baptist Church East End
Greg Grootendorst, Hampton Roads Planning District Commission
Tenant Advocates
Carl Burt, Virginia Peninsula Association of REALTORS®/Abbitt Realty
Jack Hunter, RE/Max Peninsula
Russell Skidmore, Skidmore & Associates REALTORS®, Inc.
David Whitley, Frank & Schapiro Real Estate
Susan Gaston, Virginia Peninsula Association of Realtors
………………………………………………
Norfolk/Chesapeake Community Roundtable on Evictions
DATE: Tuesday, July 17, 2018
TIME: 2:00PM-4:00PM
LOCATION: 723 Woodlake Drive, Chesapeake, VA (PDC Office), Room D and E
I. Opening Remarks: 2:00PM-2:05PM Lt. Governor Justin Fairfax
II. Introductions: 2:05PM-2:25PM Participants
III. Discussion: 2:25PM-3:45PM Participants
IV. Wrap-Up and Closing Remarks: 3:45PM-4:00PM Lt. Governor Justin Fairfax
ROUNDTABLE PARTICIPANTS:
Lieutenant Governor Justin Fairfax
Delegate Kelly Fowler
James Rogers, Deputy City Manager, Norfolk

Sheriff Joseph Baron, Norfolk
Pam Kestner, Department of Housing and Community Development
Debra Grant, Tenant Advocate
Keith Cannady, Hampton Roads Planning District Commission
Martin Johnson, The Virginia REALTORS® Association
Lisa Saunders, ReMax Allegiance
Joe Dillard, Norfolk Redevelopment Housing Authority/Hampton Roads Transit
Major Janetta Grizzard, Norfolk Sheriff's office
Jill Baker, Department of Human Services, Chesapeake
Stacie Walls-Beegle, LGBT Life Center/Continuum of Care (CoC)
Lt. Colonel Kevin Kight, Chesapeake Sheriff's Office
Shernita Bethea, Hampton Roads Planning District Commission
Greg Grootendorst, Hampton Roads Planning District Commission
Amy Disel Allman, Virginia Legal Aid Society
Traci Lewis VanCamp, ReMax Alliance
Craig Wool, Century 21 Nachman Realty
# # #